Modern museum room with several earthware, some whole and some broken, on display cases.
All ceramic pieces are accurate 1:1 3D replicas of traditional ceramics from my hometown, Ovar, Portugal.
Modeled with Blender, render with LuxCoreRender 2.4, post-production with Photoshop.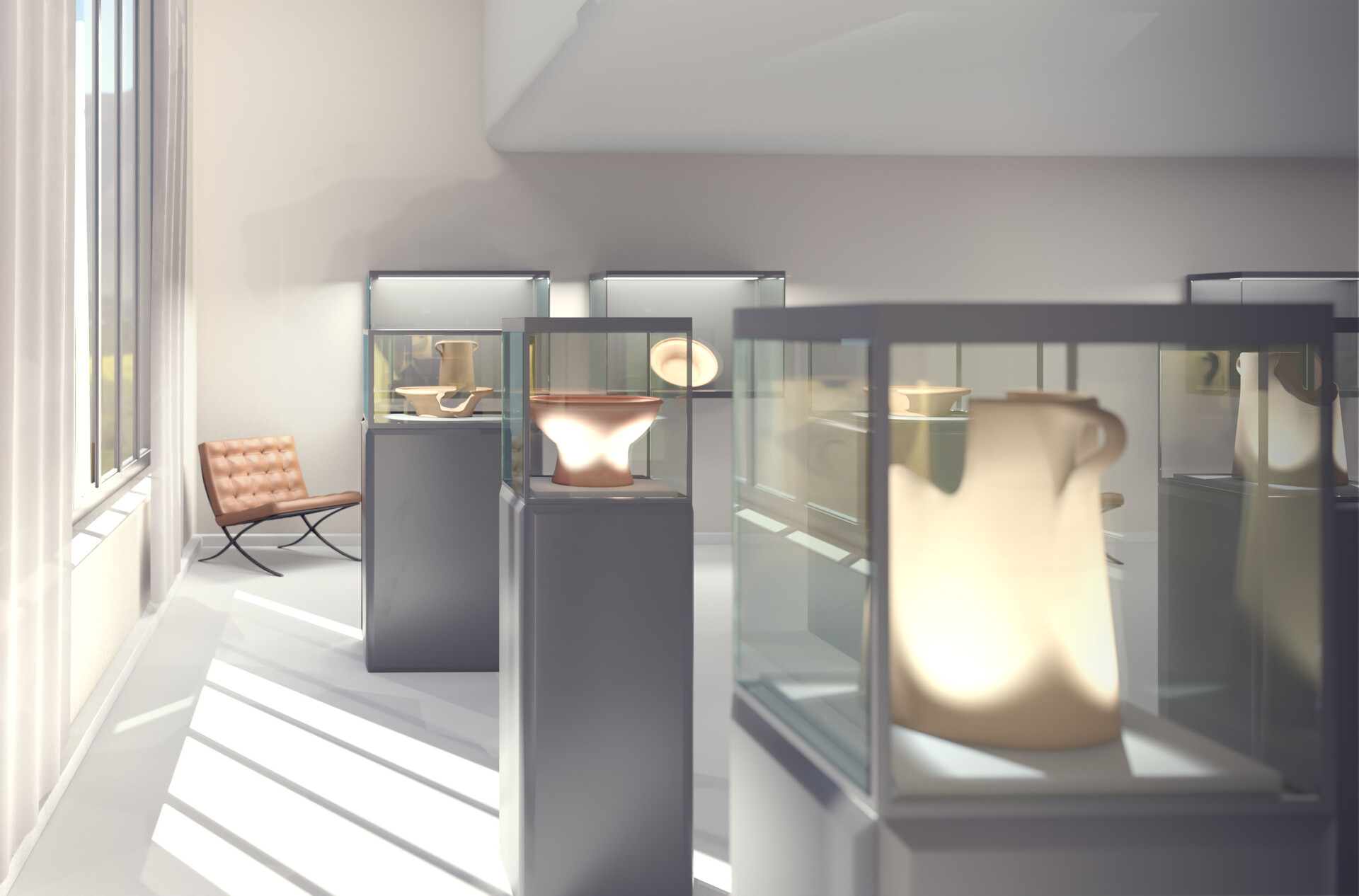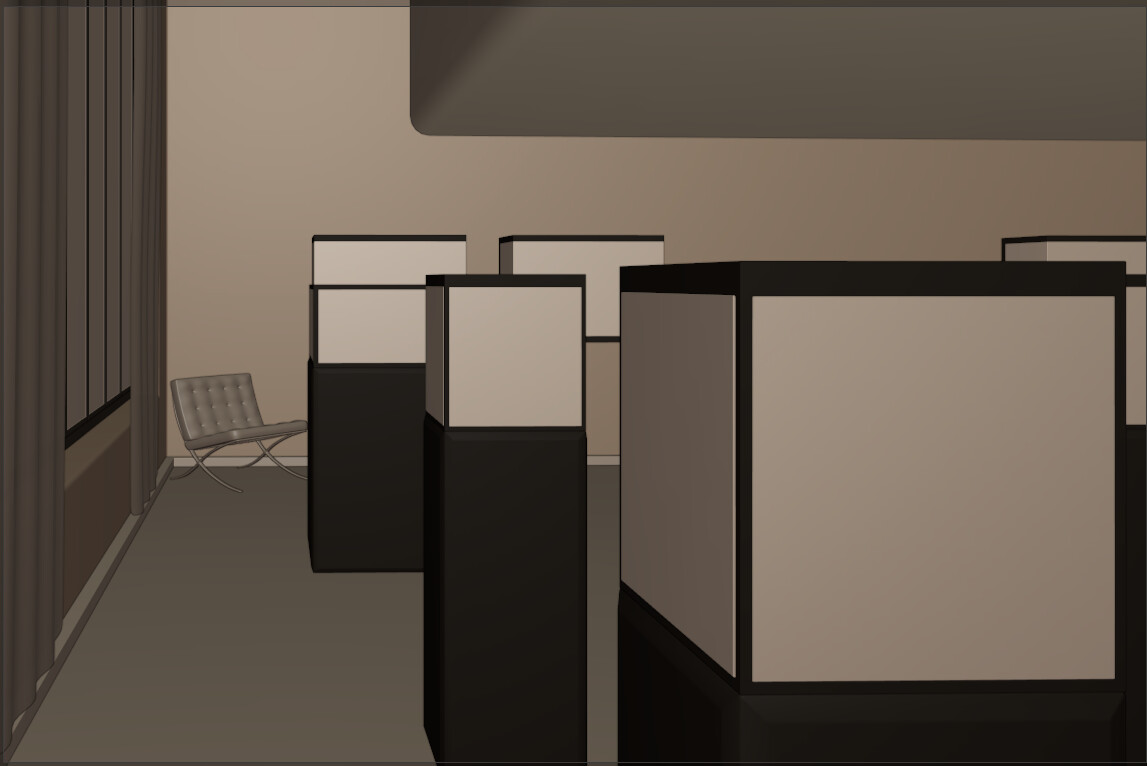 Any tips on how to improve scenes like these are always welcome!