Hi this is my new coding challenge.
It's an addon for Blender 2.8+ that bakes the particle color or uv or image pixels or any value into
Blender Particles during birth. They can be retrieved via the ParticleInfoNode.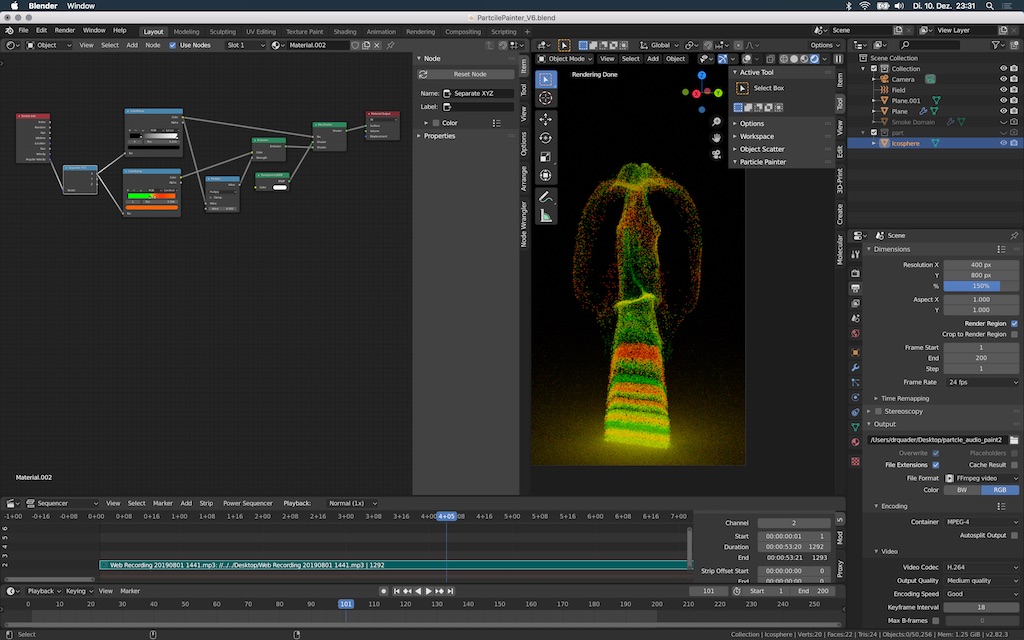 Would someone like to betatest it ?? Unfortunately it only works with cycles and not LuxCore.

Here is a demo with audio used.
http://q3de.com/wp-content/uploads/2019 ... _small.mp4
cheers u3dreal